News — Africa
Posted by Lydia Unwin on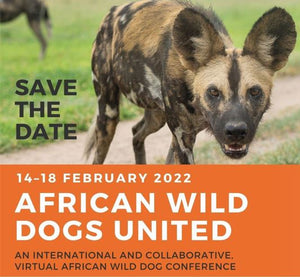 African Wild Dogs United, an international virtual conference, with keynote speaker, Dr Jane Goodall, DBE.
SAVE THE DATE 14th - 18th February 2022.
Posted by Lydia Unwin on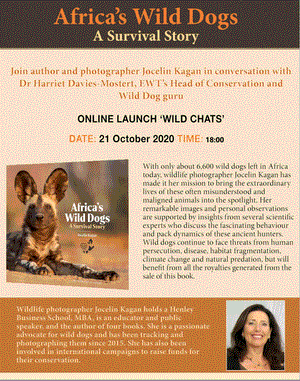 Join the free on-line zoom launch of Africa's Wild Dog's – A Survival Story on Wednesday 21st October at 18:00 (UK time). Register here: https://bit.ly/3jVxMUP
Posted by Lydia Unwin on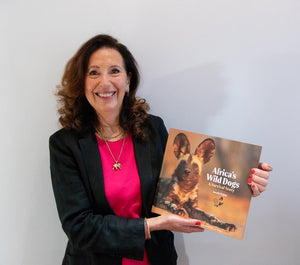 Africa's Wild Dogs
is a stunning hardback book.