News — Awards
Posted by Lydia Unwin on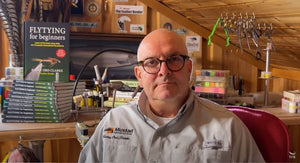 You can watch this YouTube video from author Barry Ord Clarke speaking about his new book, Flytying for beginners, his recent award 'Fly Tyer of the Year' and his upcoming events and flytying shows. 
Posted by Lydia Unwin on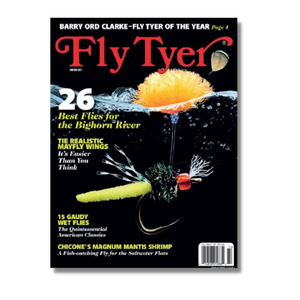 We're delighted to announce that Barry Ord Clarke has been voted
Fly Tyer Magazine
's Fly Tyer of the Year 2021
The prestigious award honours the exceptional international contribution Barry has made to the world of fly tying with his innovative approach of linking his clear step-by-step tying instructions in book-form to his popular YouTube channel videos which then show him tying EXACTLY the same fly online. This ground-breaking 'pairing' is a first in the world of fly tying instruction.
Tags:

Awards, Dry Fly, dryfly, feather benders, Fieldsports, fishing, fishing flies, flyfishing, flytying, guide, New Book
Posted by Lydia Unwin on