News — sea fishing
Posted by Lydia Unwin on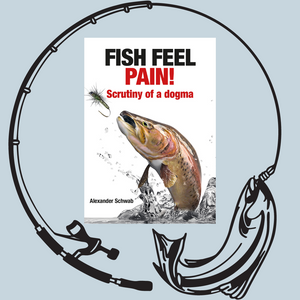 Alex Schwab's new book 𝘍𝘪𝘴𝘩 𝘍𝘦𝘦𝘭 𝘗𝘢𝘪𝘯 is published today and available to buy. In it he evaluates an important question - do fish feel pain? 
His book scrutinizes previous scientific research that has swayed public opinion that fish can feel pain. Alex draws on new research, philosophy and ethics to make a strong counter argument.
Posted by Lydia Unwin on
Readers who enjoyed his first book will be delighted to know that James Batty is back, with Fishing from the Rock of the Bay and he is as entertaining and informative as ever. 
This is a funny, entertaining insight into the views of a dedicated angler who has fished all over the world, from England to Sudan.
This book will appeal to all anglers and also to non-anglers as an entertaining read, full of anecdotes, tips and thought-provoking ideas.