Posted by Lydia Unwin on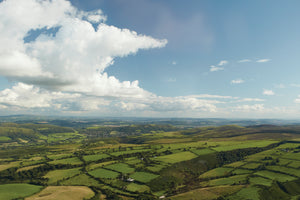 Over a period of two years, Mark Sisson and the Reverend Henry Morris met up at short notice, weather permitting, to fly from Halfpenny Green airfield over different parts of Shropshire.
Angling the small Socata aircraft enabled Mark to photograph the county's network of canals, rivers, ridges, hills and valleys, patchworks of crops, quarries, monuments, towns, hill forts, racecourses, parkland and settlements. 
A Most Rare Vision
, a book that captures the beauty of Shropshire from the air.