News — Lake District
Posted by Lydia Unwin on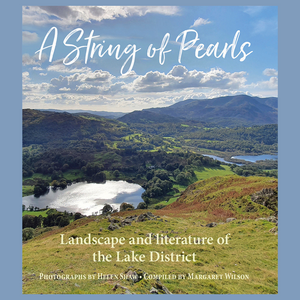 We are very pleased to announce the launch of A String of Pearls, a new book about the Lake District and it's beauty - captured and harmonised in photographs and words.
Over the centuries Cumbria has inspired many writers, and Margaret Wilson has compiled a this book with the best in poem and verse, both old and new.
Partnered with the talented Helen Shaw, who has captured in a photo what the authors have described. This is a book for literature lovers, and for everyone who has visited the Lake District and appreciated its beauty to enjoy. 
Posted by Lydia Unwin on
𝗔 𝗦𝘁𝗿𝗶𝗻𝗴 𝗼𝗳 𝗣𝗲𝗮𝗿𝗹𝘀
 is a book that will appeal to everyone who loves Cumbria and the Lake District, and all who enjoy the arts - both poetry and photography.