News — Rayner Unwin
Posted by Lydia Unwin on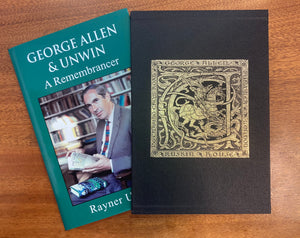 George Allen & Unwin, A Remembrancer, by Rayner Unwin
Special edition, limited to 50 copies, in a black slipcase and signed by Rayner's son on the limitation page
Email us to place an order: books@merlinunwin.co.uk
Posted by Lydia Unwin on
Merlin Unwin pictured with one of Faith Faulconbridge's bronze castings of her father-in-law J.R.R.Tolkien. 
To secure one of the few remaining special editions of Rayner Unwin's book, signed by Merlin, please email us: books@merlinunwin.co.uk

Posted by Lydia Unwin on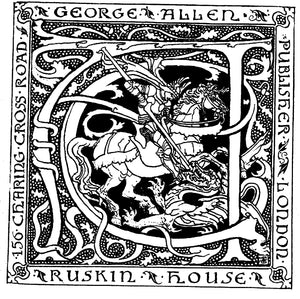 Just 50 copies will be available of a Special Edition of A Remembrancer by Rayner Unwin. 
Each copy of the Limited Signed and Slip-cased Edition: £125, plus carriage.
Please contact Merlin Unwin Books to reserve a copy of this Special Edition (01584 877456 or email us at books@merlinunwin.co.uk).