News — Historical book
Posted by Lydia Unwin on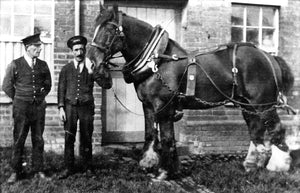 Ludlow's working classes 1850-1960
Ludlow, Shropshire, is perhaps best known today for its gourmet restaurants, its famous Food Festival and its attractive Georgian and medieval market town centre.

But it has a less glorious claim to fame: the working classes of Ludlow lagged far behind much of the country when it came to their living conditions and, from Victorian times to the middle of the 20th century, many lacked most of the basic comforts.
This is a clear-sighted, well presented and fascinating account of the everyday lives of those living on the 'other' side of Ludlow.