News — fishing
Posted by Lydia Unwin on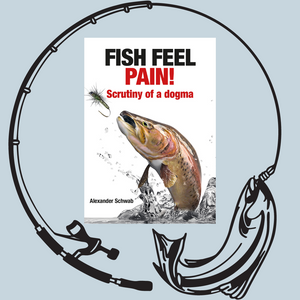 Alex Schwab's new book 𝘍𝘪𝘴𝘩 𝘍𝘦𝘦𝘭 𝘗𝘢𝘪𝘯 is published today and available to buy. In it he evaluates an important question - do fish feel pain? 
His book scrutinizes previous scientific research that has swayed public opinion that fish can feel pain. Alex draws on new research, philosophy and ethics to make a strong counter argument.
Posted by Lydia Unwin on
The Secret Carp
read by Chris Yates available today on the Merlin Unwin Books website (£14.99) and online. 
A fishing classic read by the author, former British carp record holder, with a 51.5lb specimen captured in Redmire pool. This audiobook release marks 30 years since Yates masterful angling chronicle was published.
Enjoy this audiobook recorded on the riverbank, whilst driving, or dreaming of a silent carp pool...
Posted by Lydia Unwin on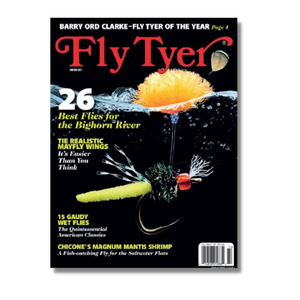 We're delighted to announce that Barry Ord Clarke has been voted
Fly Tyer Magazine
's Fly Tyer of the Year 2021
The prestigious award honours the exceptional international contribution Barry has made to the world of fly tying with his innovative approach of linking his clear step-by-step tying instructions in book-form to his popular YouTube channel videos which then show him tying EXACTLY the same fly online. This ground-breaking 'pairing' is a first in the world of fly tying instruction.
Tags:

Awards, Dry Fly, dryfly, feather benders, Fieldsports, fishing, fishing flies, flyfishing, flytying, guide, New Book
Posted by Lydia Unwin on
Readers who enjoyed his first book will be delighted to know that James Batty is back, with Fishing from the Rock of the Bay and he is as entertaining and informative as ever. 
This is a funny, entertaining insight into the views of a dedicated angler who has fished all over the world, from England to Sudan.
This book will appeal to all anglers and also to non-anglers as an entertaining read, full of anecdotes, tips and thought-provoking ideas.
Posted by Lydia Unwin on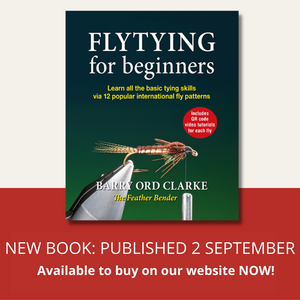 Now available to buy today on our website.
Internationally acclaimed photographer and author Barry Ord Clarke's new book, Flytying for Beginners, is now available to order. It guides the reader with clear instructions on how to tie 12 fishing flies, with support via QR code to Barry's YouTube videos for each pattern.
It's the only book you need to learn the art of flyting. 
---