News
Posted by Lydia Unwin on
Charles Moseley's jottings, reflections and observations on his 60 years inhabiting the fenland village of Reach belong to an earlier, perhaps more authentic genre: the countryside book, written by the seasoned insider.
Nothing of waterland life, social or natural, escapes his harrier's eye or honed pen, weather it is the pitiless winds ('Fen Blows'), maypoles, the paying of rent on quarter days (as still happened, anciently, on his arrival).
Big Agriculture has left its chemical mark on Reach...but the author has planted oaks, and this book. There was not a page I did not enjoy.
Posted by Lydia Unwin on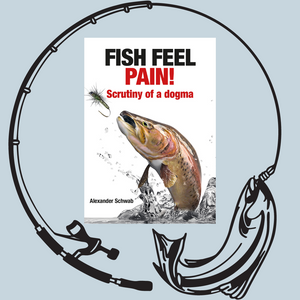 Alex Schwab's new book 𝘍𝘪𝘴𝘩 𝘍𝘦𝘦𝘭 𝘗𝘢𝘪𝘯 is published today and available to buy. In it he evaluates an important question - do fish feel pain? 
His book scrutinizes previous scientific research that has swayed public opinion that fish can feel pain. Alex draws on new research, philosophy and ethics to make a strong counter argument.
Posted by Lydia Unwin on
Posted by Lydia Unwin on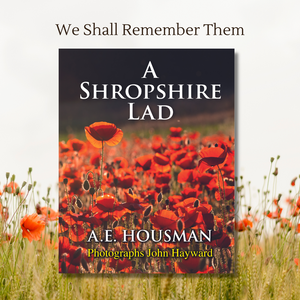 Poppies at sunset taken by 
Shropshire and Beyond
 in a field in Shifnal, Shropshire, on the jacket of A. E. Housman's 'A Shropshire Lad'. A collection of 63 moving poems are published in this photographic edition, touching on the universal themes of loss, nostalgia and love. Since publication, t
he book has never once been out of print.
Housman's poems were popular among servicemen and women during the war when people far from home, perhaps empathetic to his feelings of nostalgia for the quiet and peace of the English countryside.
Posted by Lydia Unwin on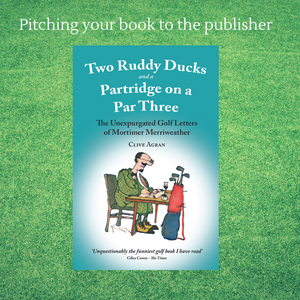 How do you to pitch your book to a publishing house? Here's one way to go about it... Clive Agran's entertaining letter to the MD at Merlin Unwin Books. We are delighted to say that we went ahead with his entertaining book of letters on a golfing theme, and have the perfect gift for anyone who loves golf or an entertaining read.
---