News — Wet Fly
Posted by Lydia Unwin on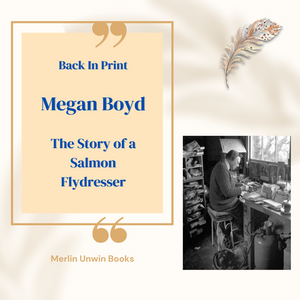 This book tells the fascinating story of Megan Boyd, who gained world renown for her salmon fishing flies. 
Visiting anglers from all over the world who came to fish the Highland rivers for salmon would stop by her cottage to watch her tie flies and place orders.
You can order a copy on 25 June. 
Posted by Lydia Unwin on
Dennis Moss, angler and author 
of 
Trout from a Boat
 shared the tackle and times that have shaped his fishing life.