Posted by Lydia Unwin on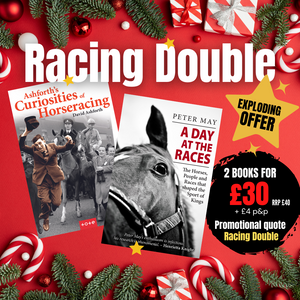 Don't be pipped to the post... this is a limited time offer to buy two superb books.
Enjoy a well-researched history of the sport and a collection of curiosities that make it fascinating and unique.
To place the order call us on 01584 877456 and quote promo code: RACING DOUBLE to save £10.
Offer ends midnight 29/11/22